Group calls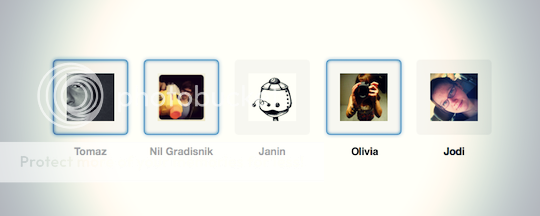 After improving our video call experience, we've released a trial of our iPhone app to the wild (a.k.a. the App Stores in Slovenia and Croatia).
The response has been astonishing. We've jumped to #1 in the Social Networking category in just the first few hours! We know you are all eager to try vox.io for iPhone, so don't worry, it'll be available in many more countries soon.
To ease the wait, we are glad to introduce you to the easiest group calling solution on the planet.
Introducing vox.io Group Calling
Remember having to search through long lists to find the right phone number to dial, entering long conference codes, and dealing with unpleasantly unnatural voice interfaces that ruined what should have been a smooth calling experience? Online conferencing alternatives are just a bit better, but still far from a pleasant experience in terms of ease of use.
At vox.io, we've re-imagined group calling by building our Group Calls around the leverage and power of a simple link - all you have to do is create a Group Call link, share it with the people you want to join the call, and open the link to join the conversation. You can send the link via email, Facebook, Twitter, instant messaging or by simply scheduling a group call with your friends, family, colleagues, etc.
Join a vox.io Group Call
Joining a vox.io group call is the easiest thing ever. Just follow the group call link and click the big green button. No downloads, installation or even vox.io accounts are required to join a call.
Schedule Group Calls in Google Calendar
Remember the ability to create and send out vox.me Quick Call links via Google Calendar? The same applies to vox.io Group Calls.
To schedule a Group Call on vox.io, just open the Show more sharing options panel and click on the Create button. vox.io will create a Google calendar event and pre-fill it with content. Just just pick the date and time and send out the invitations, just like you'd do for a meeting. It's that easy.
But the best has yet to come. Once the time for the group call arrives, all you have to do is click on the Group call link and you're set. No list of numbers, no pins. Smooth and easy.
Let us know what you think about the new group calls on vox.io - we love to listen. Share your thoughts with us via Twitter, Facebook and GetSatisfaction.
Happy (group) calling!

Note: Group Calls are temporarily hibernating while we work on improving their functionality.